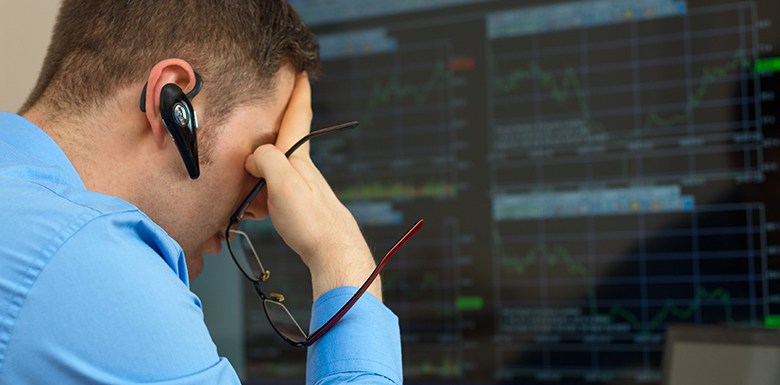 If you work in the securities industry, the responsibilities that you shoulder can be overwhelming. You are under tremendous pressure from your firm and your clients to make the most money possible. But the government's regulatory agencies are watching your every move, ready to pounce if you ever step over the line. Even if you've unintentionally violated a securities regulation, you may find yourself in need of representation in a disciplinary proceeding.
At Protass Law PLLC, we have a proven track record of helping New York financial industry professionals (such as stockbrokers, traders, and financial advisers) defend against investigations initiated by the host of regulatory agencies that patrol the securities industry. If you've been contacted by a regulatory agency, or if you're the target of an investigation or disciplinary action, contact us today at (212) 455-0335 to schedule a case consultation with an NYC criminal defense lawyer.
We Can Help You Defend Against FINRA Rule Violation Accusations
New York stockbrokers, traders and financial advisors are registered with and regulated by the Financial Industry Regulatory Authority (FINRA), which, alongside the U.S. Securities and Exchange Commission (SEC), enforces its own set of rules. More particularly, FINRA's Enforcement Division investigates many different types of conduct that could constitute a violation of its rules (from forgery of account documents to insider trading), and may bring formal disciplinary action if they develop credible evidence of wrongdoing.
Virtually anything can precipitate a FINRA investigation – a customer complaint, a public filing, an anonymous tip, a referral from another regulatory agency, and, in some cases, an internal FINRA examination. Some common misconduct over which FINRA has jurisdiction to investigate and sanction includes:
Noncompliance with the rules governing outside business activities and private securities transactions
Failure to comply with corporate financing rules
Engaging in prohibited municipal securities business
Escrow violations, such as maintaining customer funds in underwritings
Violating the restrictions on the purchase or sale of Initial Public Offerings (IPOs)
Selling unregistered securities
Failure to comply with customer confirmation and protection rules
Record-keeping violations
Violating Regulation R and FINRA margin requirements
Executing a settlement agreement that requires the customer's noncooperation with regulatory authorities
Settling customer complaints away from the firm
Failure to respond truthfully and quickly to FINRA inquiries
Conversion of funds or securities
Forgery
Cheating on qualifications exams
Failure to comply with continuing education requirements
Short sale violations
False or inaccurate reporting into the TRACE system
Churning or excessive trading
Failure to comply with the regulations on public communication and misleading communication
Breaking the rules on borrowing or lending to customers
Noncompliance with risk disclosure requirements for day trading accounts
Fraud
Excessive markups, markdowns, and commissions
Failure to comply with penny stock rules and regulations
Trading ahead of clients or research reports
If FINRA suspects that you may have committed one of these infractions, there are two options. You can negotiate a settlement and sign an Acceptance, Waiver and Consent (AWC), or you can defend yourself at a hearing conducted by a three-person panel composed of a hearing officer and two industry panelists. In either case, a lawyer can vastly improve your chances of obtaining a positive resolution, enabling you to avoid or minimize FINRA penalties such as:
Restitution and interest
Fines
Suspension of your securities license (a "time out")
Permanent bar from the securities industry
Contact an NYC Lawyer for Help Today
The list above contains just a handful of potential rule violations that can land you in hot water with FINRA. And, for some of these offenses, such as fraud, you could face criminal charges in addition to any civil penalties that FINRA might impose. At Protass Law PLLC, we will protect you on both fronts if your securities enforcement case involves civil and criminal proceedings. To put your case into experienced hands, call us today at (212) 455-0335, or reach out online to schedule a free consultation of your case.